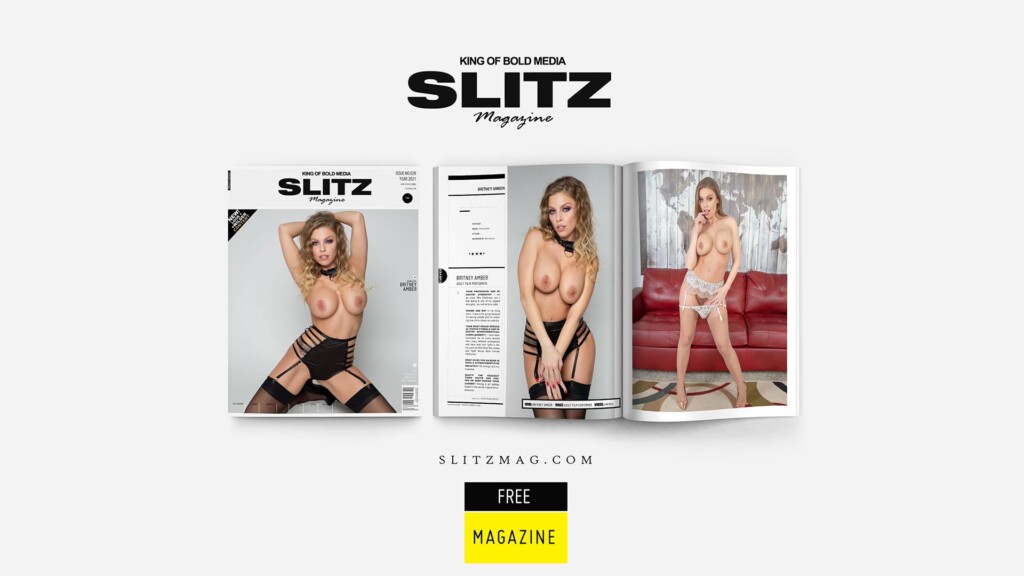 Britney Amber cover the latest issue of the FREE Adult Publication- SLITZ Magazine
Adult entertainment superstar Britney Amber Featured in 6-Page Spread in Issue#29 of SLITZ Magazine (www.slitzmag.com).
And she shared some dirty secrets with our readers:
"I love to be watched Getting fucked live! I realized it after many live shows, I always have the best time!"
WHAT SUPERPOWER WOULD YOU WANT YOUR MAN TO HAVE? "The power to get hard and cum when I want him to."
Download your free copy to read the full interview..
Issue #29 is available in digital form for FREE at ( https://mega.nz/folder/8V5EjJ6J#IREGqZMTR8QbDmFxnwPNVA ). Members of SLITZ newsletter get immediate access to the latest issue for free the very same day its published, sign-up here and never miss an issue ( https://mailchi.mp/9e8363a79f3f/slitzmag ).
Other adult talent featured in the "2021:Issue#29" include: Emjay Rosso, Mia Casanova, Maddison lane, Harley Dean, Larkin Love and Aria Carson. The feature is available exclusively online to SLITZ Subscribers for FREE: https://mailchi.mp/9e8363a79f3f/slitzmag .
---
ABOUT SLITZ MAGAZINE
SLITZ magazine, the recognized authority on sexiness. Packed with cutting-edge coverage of the wildest lifestyle, must-have toys, creative people, sexy bodies and other human obsessions. Feature the coolest people, the hottest babes and the wildest lifestyles, in fact, anything that we consider inspiring and we think will excite you too. Download your FREE copy!
Follow SLITZ Magazine on Twitter (https://twitter.com/slitzmag ) for the latest updates.
Sign-up for our free newsletter, https://mailchi.mp/9e8363a79f3f/slitzmag!
For more about SLITZ Magazine, visit https://slitzmag.com
If you like what we are doing and want to help us keep producing free content and services. Here are some easy things you can do to support us. 
SLITZ is your FREE source for industry news and information of all xXx adult. — email us at slitzmag@yahoo.com
 Sign up for SLITZ's newsletter.