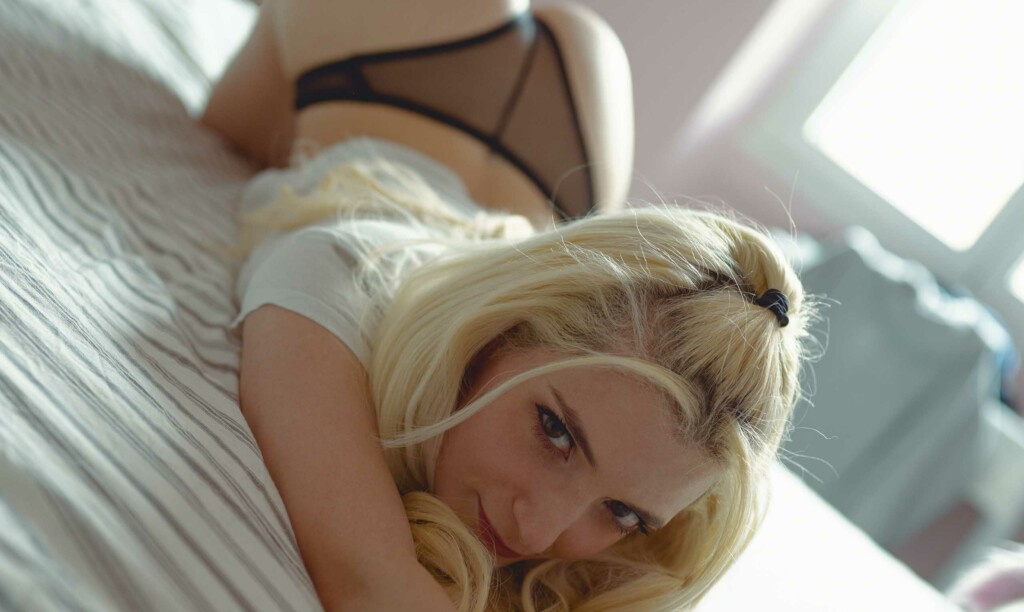 [SLITZ] Your professional title and industry strengths?
[SLITZ] Your professional title and industry strengths?
I'm a porn actress and fetish performer. My industry strenght are surely my skills in oral sex and facial endings. 🙂
[SLITZ] Your most proud personal status symbols and industry achievements/accomplishment?
I worked with many Italian and international productions, such as Public Agent, Dane Jones, Lesbea and Czech VR, but I'm very proud to have worked for LittleCaprice. In my opinion one of the most elegant productions in Europe.
[SLITZ] Explain where you are when you answer this interview, what do the place look like?
At this moment I'm in my bathtub. I love taking long and hot baths and sometimes shoot some pics for my followers.
[SLITZ] Pitch us your personal dream porn movie project and how much would you need to produce it?
My biggest dream is to produce a big movie in classic costumes. I would like to be a female Casanova and have many sexual intercourses. At the end of it, there should be a gang bang with me in the middle surrounded by (at least) 6 boys.
I guess it would cost a lot because of costumes and locations, that's why it will remain a dream…
[SLITZ] What do you actually do and is it fun?
In this moment of pandemic I'm taking a break from mainstream porn and I'm producing more homemade stuff for my ManyVids and OnlyFans. It's still funny, but of course I would prefer more challenging experiences.
At this moment I'm in my bathtub. I love taking long and hot baths and sometimes shoot some pics for my followers.
[SLITZ] What gives you an edge in such a hypercompetitive industry?
I'm a very competitive person, but I know we are a lot of girls doing the same job in the world. Luckily, Italian performers are all busy in low quality-well paid productions, and this is a chance for me to be one of a kind in a more elegant niche.
[SLITZ] What's the craziest thing you've had happen or seen during your career?
I was in Prague in 2018 and I was on set when everything was stopped due to an alleged case of HIV discovered in Spain. The protocols in Europe are clear: all shootings must be stopped immediately until things become clearer. I had to cancel my following shooting for FakeTaxi and head back to Italy waiting for news. It was crazy and a bit scary. Luckily everything went good, there were no HIV cases around. I'm still waiting for my chance to get my ride on FakeTaxi… lol
---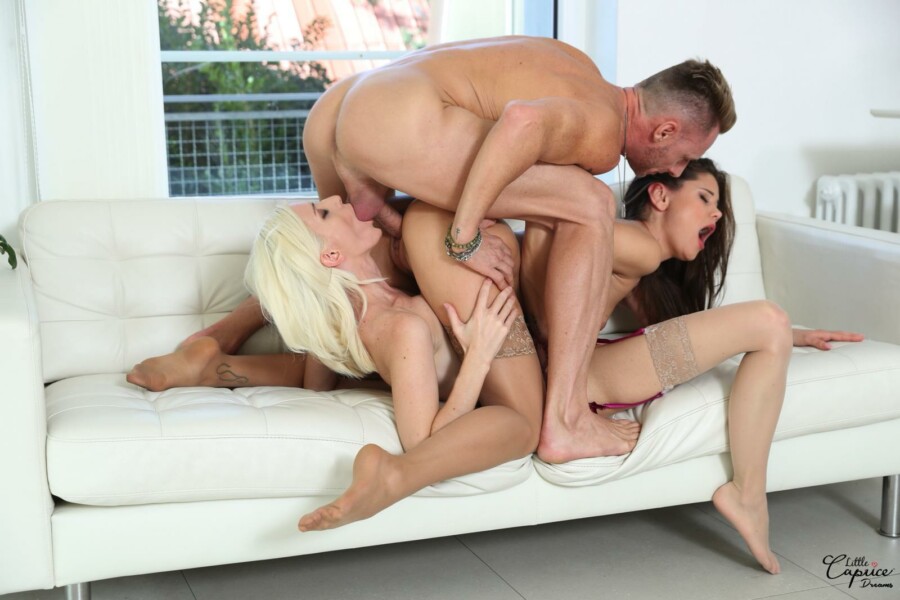 ---
[SLITZ] What are you shooting/doing right now?
I'm realizing some fetish photos in stockings for a French fanzine and some oral POV clips with my boyfriend at home for my ManyVids channel.
[SLITZ] Is there lots of indecent proposals in the industry, any good story to share?
I was lucky enough to have met only good people, in this industry. Nothing bad ever happened, to me. I have never received indecent proposals.
[SLITZ] Everybody has their own kink, what's your and tell us about a moment in time you experience it?
I have two big loves: sex toys and facials. I collect a lot of sex toys of any shape and I love to use them for shootings, for myself or just to tease my partner. Then the second kink usually come as a result… lol.
[SLITZ] What is your favorite curse word?
I use "cazzo" very much. Literally means "dick", but it's also used as "fuck!" in some circumstances.
[SLITZ] What part of your body do you consider as being your best asset?
I guess my big eyes and my booty.
[SLITZ] What superpower would you want your man to have in the bedroom?
This is a funny question. I REALLY would love a man able to multiplicate himself, so I can ask to have more partners at the same time. Or a superpower where he can grow more cocks on his body. Yummy!
[SLITZ] Do people recognize you much when you're out in public? Any stories to tell?
Italy is actually a small Country, but it doesn't happen too much to be recognized around. It happened only once. I was at a restaurant with my parents and a fan wrote to me on Twitter "we're in the same restaurant right now, can I come and ask for a picture together?" I politely said no. At the time my parents didn't know anything about my porn career…
[SLITZ] Which three words sum you up the best?
"Teen", "skinny" and "cumslut", I guess.
[SLITZ] What are your future plans? As well as shout outs and final words?
I think honestly I won't work in this field for too much. I want to grow a family and raise kids, so there will be a moment when I will close this book. With no regrets, happy of what I did since then.
[SLITZ] What industry friend would you like us to interview/feature next (Name /Link / email)?
I can suggest my friend Rae Lil Black (Links: https://itsmyurls.com/raelilblack) who's one of the most talented performers ever, and Ryan X (Twitter: @justcallmeryanx – mail: JustCallMeRyanX@gmail.com), an independent director and my actual boyfriend who produces very interesting and alternative porn.
If you like what we are doing and want to help us keep producing free content and services. Here are some easy things you can do to support us. 
SLITZ is your FREE source for industry news and information of all xXx adult. — email us at slitzmag@yahoo.com
 Sign up for SLITZ's newsletter.