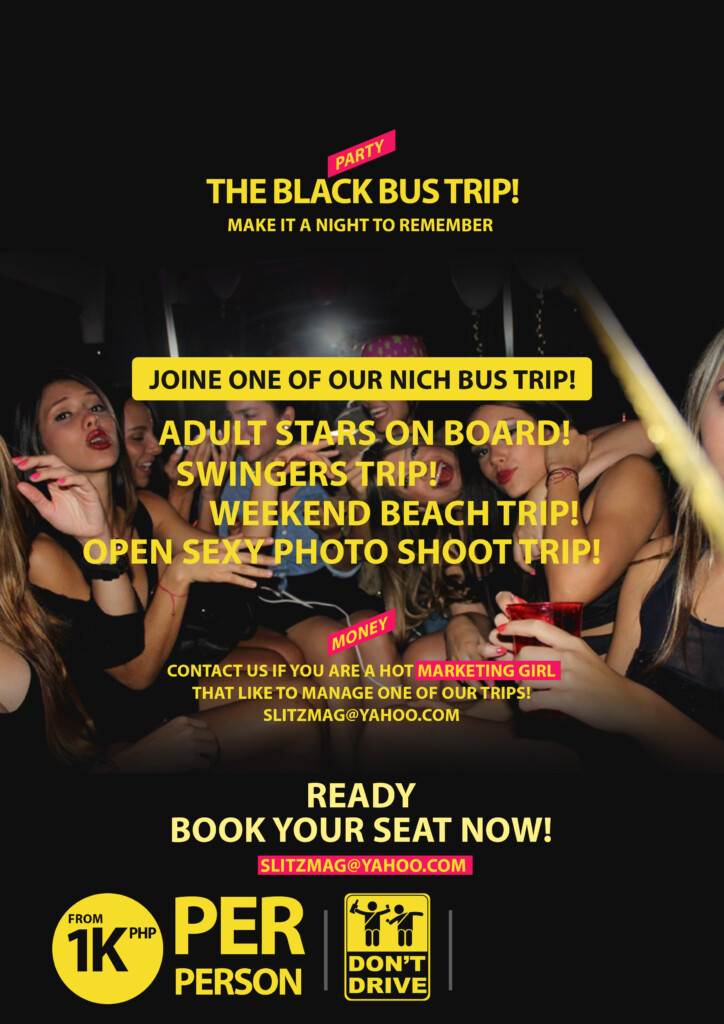 Come join PartyHard Manila and SLITZ for a weekend Vacation!!
The SLITZ experience
Come join us on set for your VIP vacation!
Not your average Saturday night! Everything you need, all in one amazing trip – music, drinks and crowd! Name it!
See you at our next party trip!
Minimum of 10-15pax to book!
For inquiries, complete tour details, quotations, and reservations, the best way to reach us is through our FB Messenger, someone from our team will assist you in real-time.
Shoot us a message!
#adult #vacations
#adultsonlytravel
If you like what we are doing and want to help us keep producing free content and services. Here are some easy things you can do to support us. 
SLITZ is your FREE source for industry news and information of all xXx adult. — email us at slitzmag@yahoo.com
 Sign up for SLITZ's newsletter.